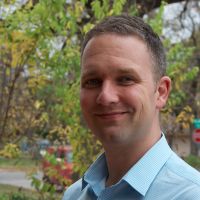 My mom told me to not to talk to strangers, so drop me a few lines about yourself 🙂 Oh, and I shouldn't be a stranger as well, right? My name is Milan and I live in Bratislava. I traveled and worked in Leeds, Los Angeles and Kharkov as well.
I'm a Co-Founder and COO at Mentegram, a patient engagement platform that improves health outcomes in mental and behavioral health. We have offices on both sides of the pond. The US one is in Austin.
I spend a lot of my free time with my wife on hiking, biking or just having a walk. She is my sexy geek and we also talk quite a lot about startups. I watched my first Super Bowl in 2015 (oh, what a game) and help mentoring early stage startups in Slovakia, especially on Startup Weekend.
Need some help? Find me on